Hollywood Cemetery is an outdoor museum that spans hundreds of acres in the capital of Virginia. As you plan your visit, there are a few must-see items to add to your list, including some famous gravesites and monuments as well as other spots that are not as well-known.
If you are trying to find the gravesite of a specific individual, please use the
genealogy records
search feature. Paper maps of the cemetery are sold for $1 in the cemetery office.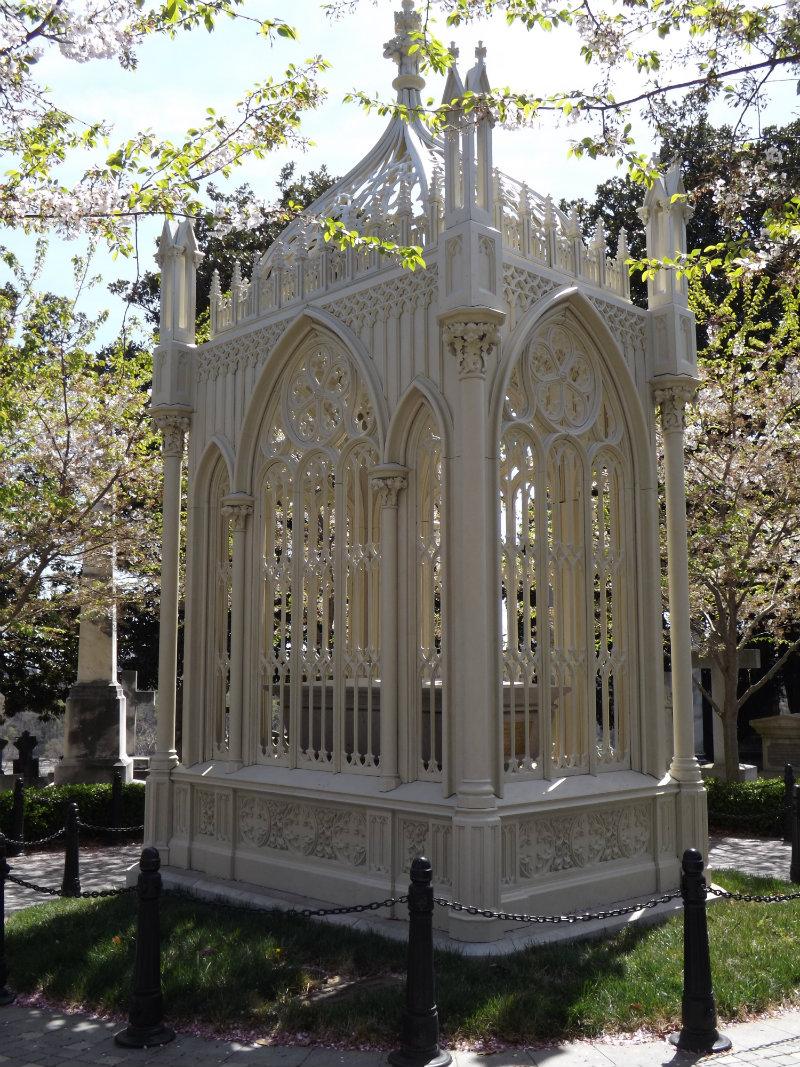 President James Monroe, the fifth president of the United States, was laid to rest in Hollywood Cemetery in 1858, twenty-seven years after his death in New York City. His tomb, locally known as "The Birdcage", was designed by Albert Lybrock and erected in 1859.

The structure is made of a granite sarcophagus that is surrounded by an ornate Gothic-style cage made from cast iron. It was labeled a National Historic Landmark by the National Park Service in 1971 due to its unique architecture. In 2015, the tomb was repaired and restored to its original ivory color by the Department of General Services. The Birdcage is located in Presidents Circle overlooking the James River. Monroe's wife, daughter, and son-in-law are buried nearby.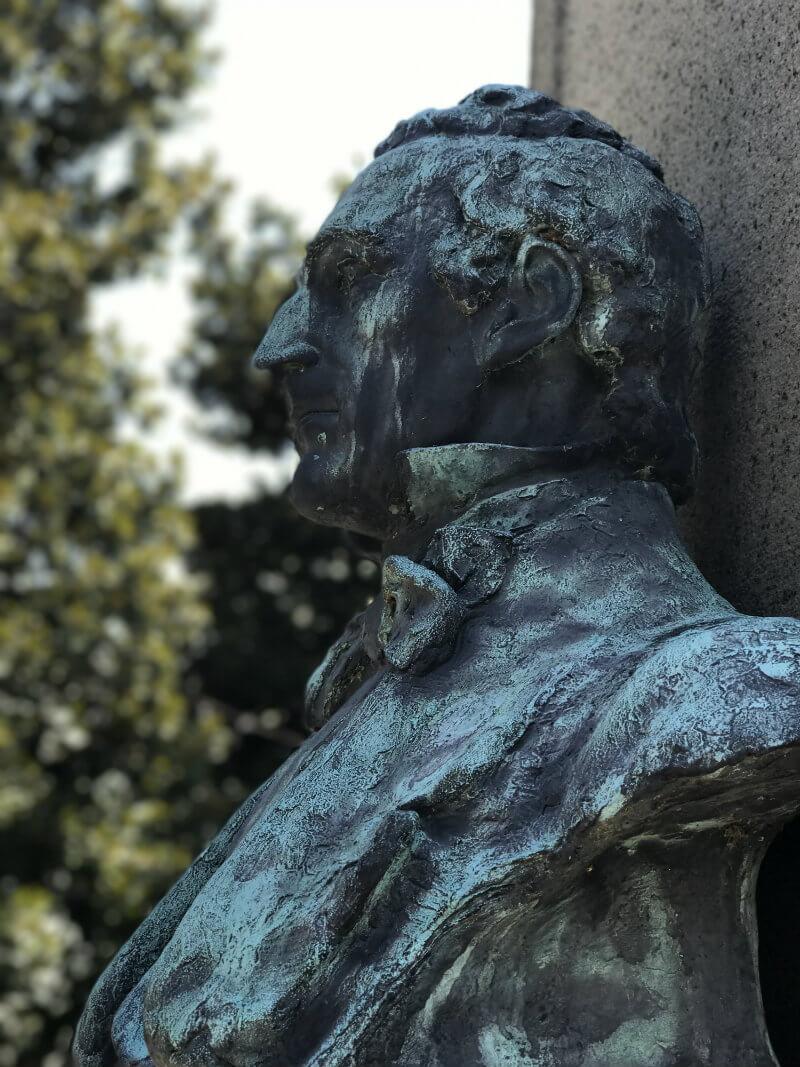 President John Tyler, the tenth president of the United States, was buried in Hollywood Cemetery in 1862. His death was the only one in presidential history to not be officially recognized in Washington D.C. due to his allegiance to the Confederate States of America.

Tyler requested arrangements for a simple burial, but Confederate President Jefferson Davis hosted a grand event, complete with a Confederate flag draped over the coffin. Tyler's monument stands in Presidents Circle not far from President James Monroe's tomb.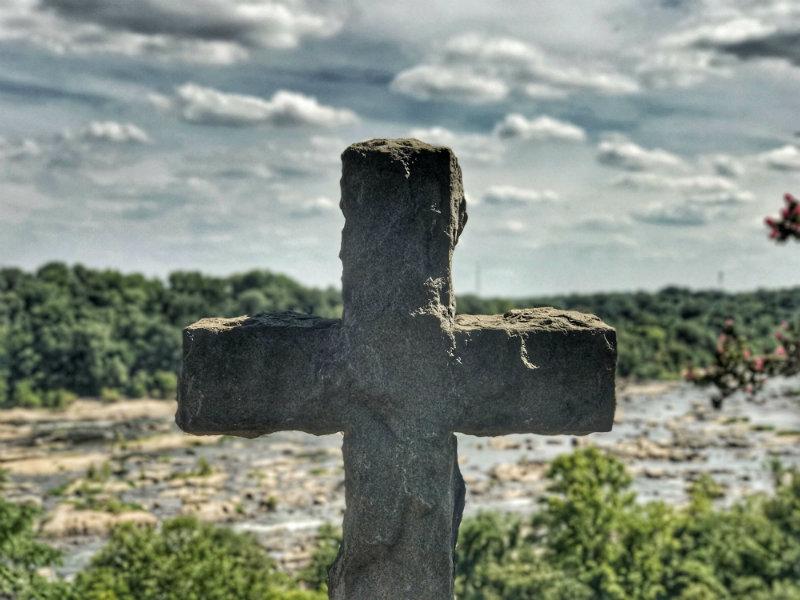 The oldest feature of Hollywood Cemetery is the James River that for eons has carried away tops of the Blue Ridge Mountains to create tidewater Virginia. It has been a source of pride as well as power in Richmond for many years. The river can be viewed from many spots in Hollywood Cemetery, but some of the best views are from the Palmer Chapel Mausoleum and Presidents Circle.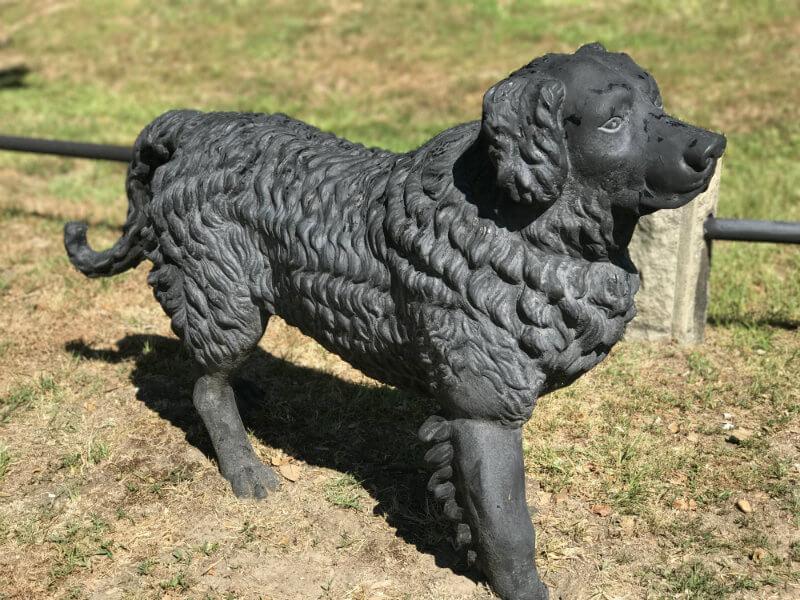 One of the most well-known monuments in Hollywood Cemetery is a cast-iron Newfoundland dog. The statue stands guard over the grave of a little girl who died in 1862.

There are many stories about how the Iron Dog came to be in Hollywood Cemetery, including the most popular version that it was moved there to keep it from being melted down into bullets during the Civil War.