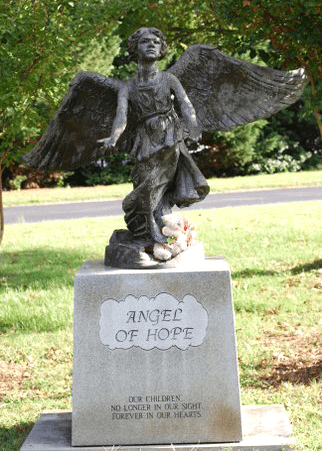 The Angel of Hope ceremony in Hollywood Cemetery honors the many children who have passed away. The ceremony will take place on Monday, December 6th at 6:00 p.m. at the Angel of Hope statues in the Idlewood section.
The Angel of Hope statue was commissioned by Ty Johnson, a local Richmonder who lost his 1-year-old daughter in 2003. The bronze angel was inspired by Richard Paul Evans' best selling novel "Angel of Hope". Many communities across the country have also erected identical bronze angels in their cemeteries to memorialize lost children and create a place for collective healing.
This event is free and open to the public. Participants are encouraged to bring a white flower to lay at the base of the statue during the ceremony.